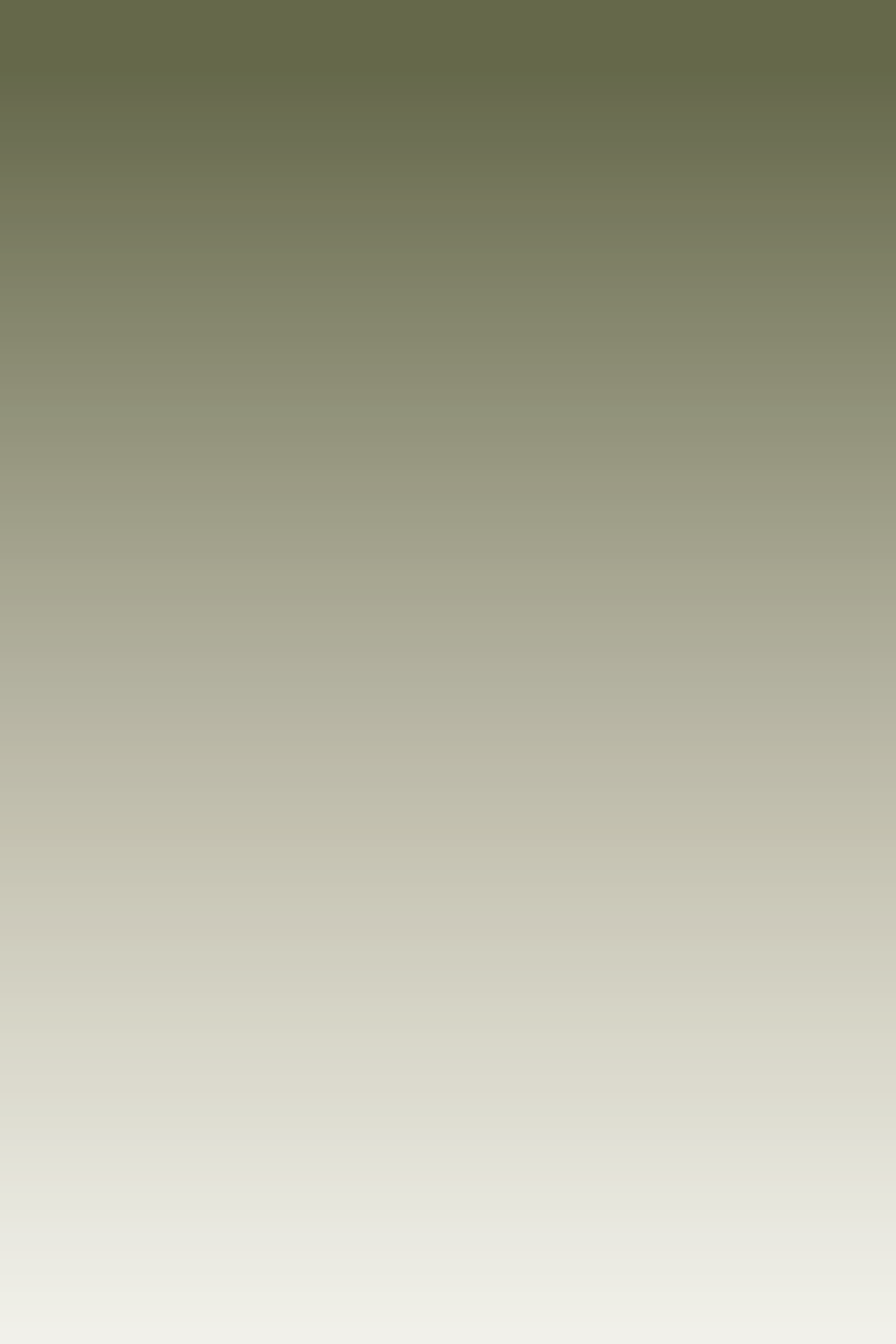 'drive-by shooting : april greiman digital photography'
2006
​
pasadena museum of california art
pasadena, california
curator: merry norris
essays by: marcus novak, michael dobry
introduction by wesley jessup
Drive-by Shooting: April Greiman Digital Photography builds on this history through its unconventional installation and medium. Greiman has had the unique experience of working as a computer artist, graphic designer, and photographer throughout her varied and important career. Beginning in the early 1980s, at the advent of the personal computing revolution, she seized upon the new technology in its infancy and has been a leader in using its unique qualities and properties in a virtual, web-based context as well as in the concrete context of three dimensional environments and print. Greiman uses the computer and its technology to investigate ideas on different scales and in varied media from graphic design to fine art to large-scale public projects. Greiman's work places her at the center of the growing community of artists comfortable with technology and the tools that make it possible to forge new creative ground. 'Drive-by shooting' is a term that suggests danger, death, threat and fear. It refers to a tactic used by gangs to kill unsuspecting, unprepared bystanders. The fleeting quality of the attack, the killing or maiming of a victim in an instant, mirrors the transient reality of life and the always-present possibility of death, which can transpire in seconds. This term's use, however, has expanded in recent years to include any occurrence or happening that is intentional and of consequence, yet possesses the qualities of surprise and rapidity. Greiman's digital photographs operate in this realm. Her subjects, whether an opera house in Paris or a street in Doha, are a stand-in for the drive by victim and her target. Her movement as the photographer is integral to the outcome of the image. Movement and motion as captured by artists played a key role in the evolution of modern art. Artists in the late 19th century, fascinated by the newly industrialized world and engaged by engineering advances, specifically rapid transportation, explored new ways of depicting their surroundings. The way the world looked while moving quickly through it fueled their formal and stylistic experiments. The concept of movement is recurring and continues to play a role in contemporary art, although the tools used to capture and depict it have evolved. In April Greiman's photographs, the entirely unique properties of the light and line that define form and that are specific to digital media are immediately noticeable and especially riveting. For instance, a flat plane of light that would normally appear as two-dimensional appears in three dimensions and creates a translucent volumetric form. Similarly, outlines of the forms in the images also appear as columns or horizontal bars. Furthermore, when the images are printed in large scale, the shapes are pixelated and the resulting colors are vibrant and unexpected. The combination of seeing the unusual palette, seeing objects and motion in a new way, is surprising and visually intense. The result is a body of work that transforms the way we see the world around us. These images, which were taken of everyday objects, buildings, and people, resonate particularly for contemporary society, which seems to be in a state of constant motion, literally and figuratively. Drive-by Shooting slows the world down, captures it, and uncovers elements of it that are present but invisible to us. In keeping with the dynamic tenor of this work, the PMCA has worked with the artist to design the installation with the work hinged to the wall and cantilevered into space, hanging from the ceiling, and tilted against the floor. Our hope is that our space and the installation mirror the visionary aspect of the work. An exhibition of this size and scale is the result of the hard work and initiative of an incredible group of creative individuals. I would like to first thank April Greiman for sharing this outstanding body of work with our members and the wider public. We are thrilled to be the first Los Angeles institution to show her work in a solo exhibition. I would also like to thank PMCA founding Board Member Merry Norris for shepherding this project through from start to finish. She has observed April's use of technology develop over the years and had the keen foresight to propose it as an exhibition. This exhibition would not have been possible without the generosity and involvement of several in-kind contributors: Urban Partners, LLC., Nash Editions, Launchstar Marketing, Premier Imaging Products, IT. Supplies and finally, Harold Huttas at InSync Media. The PMCA staff spent hours overseeing the organization of this exhibition. Sergio Gomez, Shirlae Cheng and Emmett Clements skillfully facilitated the challenging installation. Emma Jacobson-Sive assisted with publicity and ensured the exhibition's coverage throughout the region. I am grateful to Jenkins Shannon for her meticulous oversight on the budget and finances and to Lydia Mojica Fernandez for her terrific leadership for the opening events. In conclusion, I would like to thank the PMCA Board of Directors for their vital support of our exhibition program. Wesley Jessup, Executive Director, PMCA
Introduction by Wesley Jessup,
Executive Director, PMCA​
Artist Statement I began this project over twenty years ago with a 35mm Nikon, then a Polaroid SX-70, capturing glimpses of tree trunks and plant and leaf forms from my moving car. I think what attracted me was the tension between control and lack of control this technique encouraged in intuitively compiling a personal record of nature. I wanted to bring natural form into my camera almost unconsciously, exposing its hidden energy within the act of seeing. 

I now use digital cameras, not just as a source of imagery but as a gateway to yet another dynamic process hidden within the dna of the computer. Natural energy is transformed into images via the camera lens, these images are then transformed into pixels – into a parallel landscape of transformative digital energy. Grass becomes fur, solids become transparent, light becomes volume, an instant becomes an object of extended study. Material objects dematerialize into semi-transparent blurs in which foreground and background lose their former identity. In contrast, immaterial qualities of pure light and color take on unexpected substance and become 'objects' in their own right — streaks and washes of color develop an almost painterly presence equal to the now-translucent solid forms, creating a single — almost biological — texture. This equivalence is reinforced by the relatively low resolution of the original captures, in which a common fabric of individual pixels subsumes all. Each stage in the process — the original image captures, their processing in software, and their final rendition in the complex act of printing is an opportunity for discovery, in which the dance between the physical and digital languages, the weave of nature and technology, is ever alive.

Seeing is a kind of thinking, an instantaneous synthesis from a chaos of simultaneous visual impressions — a coherent whole, a single perception, a unique observation. In these images, as they deconstruct that process, the observer is observed — navigating unexplored territory in which the process is the product, and the journey itself becomes the destination.
Pasadena Museum of California Art, installation
Michael D Dobry now then, now now The world that April Greiman has created with her digital camera and computer in Drive-by shooting is a world of light. Light that is reflected off objects, to be sure, but is not only being used to define them as objects. Like the airlight that gives a sense of sky, or the blur of a passing railing or streak of a pair of headlights, it is light using objects as its pretext. In that process, of making objects into ethereal moments, April Greiman has used chance and randomness as the gateway to her own sensibility. It is this use of the random that gives her the material on which to work, that allows her to express her vision. This vision is always an exploration. You don't have the feeling that she has a predetermined image in mind, but rather follows her sense of surprise. How does one judge this work aesthetically? Is it enough to interleave randomness into the shooting, processing and viewing of these vast sheets of paper? Is it enough to make these objects abstract through computation? There is certainly the pleasure of discovering the layers of processing that has turned these 'objects' in the world into layers of ink on paper, layers that in turn create moments of depth and dimensionality in unexpected places. It is sometimes as though you can see behind the light itself, as it brushes a landscape only to obscure it, or reaches for an object only to let it slip away into pure illumination. A horizon transmutes into the edge of an object; a boundary blurs into the surrounding space. These images explore the tension between technology and feeling. They take a 'now then' and implicate it in a 'now now.' If nature loves to hide, as Heraclites said, then the process of revelation through the intuitive capture and manipulation of graphic objects is the unifying aesthetic here, as a scientist might reveal a secret of nature. Enough of the landscape remains visible to tie the image to the world, but enough manipulation has been achieved that the process of perception is revealed through the processing itself. It is Ilke the feeling of depth in painting: just enough handling of the pigment and canvas has occurred that we understand the language of representation the artist has developed, while at the same time the nature of the oil and fabric become the medium of the artist's presence. With Greiman, the material is part of the process. The machine is invited to participate in just the way as the viscosity of the oil and pigments manipulated in their colloidal suspension. In this revelation of the fabricator through the medium, we can see it is an information processing problem. How many levels of context are relevant to its production and to our understanding? How many levels of awareness is the medium capable of, and how is that achieved without falling into an infinite regression? In metaphor one thing becomes another, and by their combination create a world in which they are now one thing in a kind of dynamic tension. The resolution of the paradox of arbitrary difference - a new situation in which things that aren't designed to merge discover a context in which to do so, a situation where one thing folds into the context of another without losing its own identity. It is inevitably something completely new, an intuitive synthesis of incompatible. Objects dissemble their qualities as objects while they disappear into graphic landscapes or, on the contrary, define them. Horizons take the place of edges, colors define tenses, masses of hue convey nostalgia or a bright, abrupt blue becomes an Instance of now. It is in this process that a certain childlike glee at things that twinkle, that shimmer on the edges of focus and identity, meets with a refinement of the use of light to generate mood. Monumental and intimate, formal and impulsive, gestural and calculated, it produces a sort of tromp l'oeil of the spirit. A refinement of the obvious points back to the glamour of innocence. In the end there is no real story, but rather a slipping under the surface of things that feels like getting under the skin. This without ever losing the fact that the photo is an object, suspended there in front of us. In using the camera and computer as her means of expression, April has passed from the topographic to the photographic and on to the ideographic. The personal, the random and the algorithmic have been folded together like a fine pastry into something unique, expressive and explorative. With this amalgam, she has been able to create a new means of expression with which to explore her fascination with light and form Even the objects her lens selects become tools for this research
Mac Hobert / NASH Editions
Digital Imaging Consultant and Printmaker
Widely regarded as the world's first digital printmaking studio, Nash Editions has established an international reputation for fine art photographic output. Founded in 1991, by Graham Nash and Mac Holbert, Nash Editions celebrates its 15th anniversary this year.

Insync Media / Harold Huttas
Catalog Printing and Underwriting
Insync.Media is an award-winning graphic arts company, utilizing state-of-the-art platesetting and printing press technologies. Our comprehensive services include printing, electronic pre-press and imaging, media asset management, as well as training and consulting. Insync.Media produces, at the highest standards, multi-color brochures, annual reports, entertainment packaging, collateral and more. Print representative: Ray Ochoa

Catalog Paper
Text printed on 78# Topkote Dull Cover, Cover printed on 130# Topkote Dull Cover. Paper traded by Marubeni and manufactured by the Oji Paper Co

Premier Imaging Products
Exhibition Paper and Coating Sponsor, Mark Perez, Director, Digital Imaging
The prints in the exhibition were printed on PremierArt Hot-Press-325qsm-C2S paper- A high
quality digital inkjet, totally acid-free and archival, 100% cotton rag fine art paper.

I.T. Supplies
I.T. Supplies is a full line digital imaging reseller based in Rolling Meadows, IL, carrying all major brands, including Epson, HP, Xerox and Canon. 100% genuine products are discounted everyday.. Free fast shipping on all orders over $75.

Roto Architects
Architectural details, installation support, and gravity consulting.
www.rotoark.com / (323) 226-1112

Larry Baca
Consultant in digital imaging and color management over the last 25 years.

Fine Art Solutions
Collaborating with both fledgling and established artists, as well as museums and galleries around the world, the team helps to bring art projects to their fullest expression, from concept
consultation through finishing, presentation and installation of the artwork.

Exhibition Research Sponsors
Academy Art Publishing / Richard Childers, with Roland Technologies

Lizza Fine Art / Bob Lizza, President